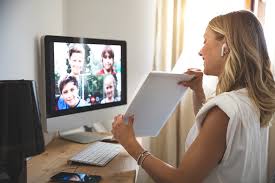 What Are the Positives of Online Tutoring?
Are you deciding what type of tutoring is best for you? Here are 5 positives of online tutoring.
You may be someone who doesn't like online tutoring because of the 2020 pandemic.
But online tutoring is not the same as online school.
For one, it is supplementary to school. It's an extra-curricular that is meant to aid your child with their studies.
Second, it is only for an hour or two, once or twice a week (not a quarter of the day, 5 days a week).
Still not that convinced?
Okay, here are 5 positives of online tutoring that will possibly convince you:
1) Convenience
With online tutoring, you can pick the best times that suit you, you can do it from home, and you don't have to drive and pick up your child.
You can't do that with in-person tutoring.
2) Personalized Learning
At school, students do what the teacher teaches.
They also have to do it the same way that the teacher shows them. But tutors will personalize the lesson to the student's needs or weaknesses.
3) Regular Contact with Your Tutor
Teachers tend to be busy at school and aren't always able to meet and provide extra help for the student.
A tutor, on the other hand, will meet with the student every week to discuss their progress and goals.
4) Cost-Effective
For private, in-person one-on-one lessons, the cost could range from $30-$75.
With online tutoring, the cost will be less because the tutor doesn't have to travel to meet with the student. It doesn't cost them much to hop online and tutor.
For instance, at iTutor, the cost for a 1-hour one-on-one online session is $25.
5) Choice
When you go to a tutoring centre, there aren't many tutors that you could choose from.
They have a set number that works at a location and they're the only ones you can work with.
With online tutoring, your choice is as big as the World Wide Web.
You are able to choose from a wide variety and are able to work with people all over.
So, if a tutor doesn't meet your needs, you can ask (or look) for a new one.
Conclusion
At the end of the day, it's your decision what type of tutoring you want your child to attend.
Each type has its pros and cons.
But these are some of the good things that online tutoring can provide.
Nam Tran